---
Discover Verdict Guilty, a 2D fighting game developed by the Retro Army Limited studio.
Chaos reigns in Neo Seoul, where crime and terrorism are commonplace.
Choose your side: stir up trouble as one of the 4 playable criminals, or uphold justice as one of the 4 remaining defenders of the law.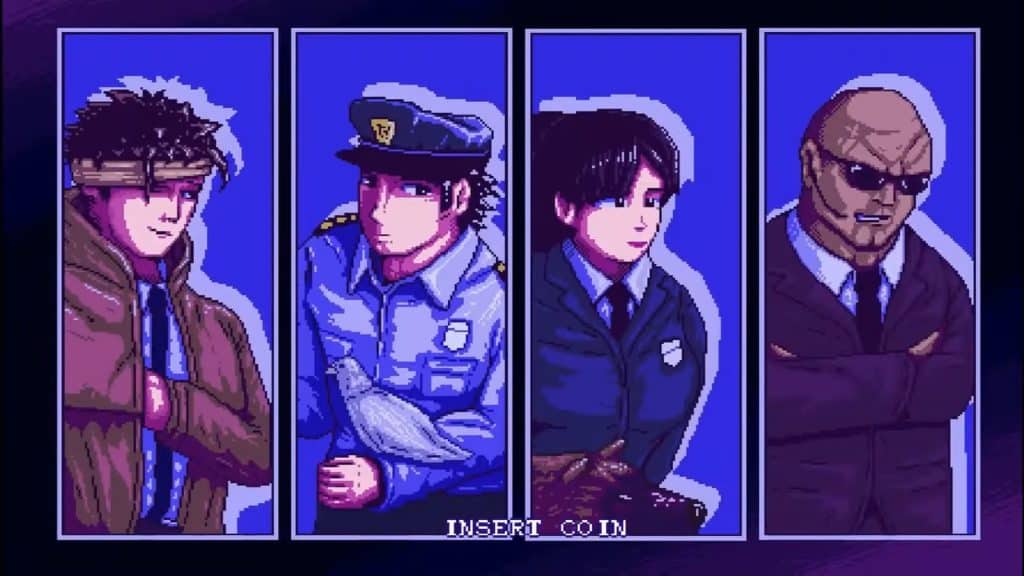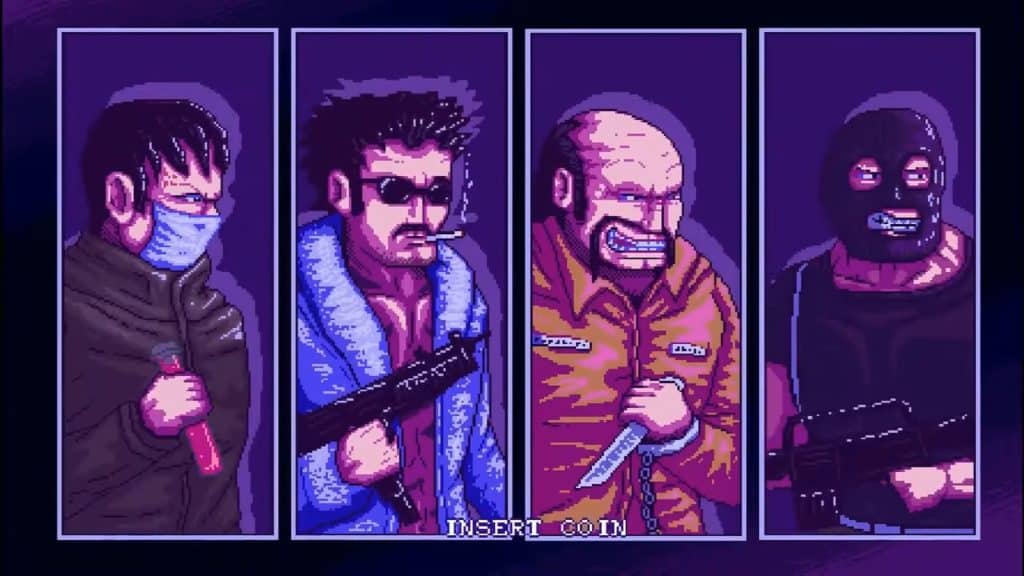 A fighting game that is both complex and easy to access that will delight both beginners and experienced players.
Each fighter has his own panel of special moves and combos.
Firearms and various explosives are on the program in these confrontations where only victory counts.
Various game modes are available:
Arcade: a classic mode where you have to beat all the characters in the game one by one until the final boss.
Training: to perfect your handcuffing technique or your robbery mastery
Story: Each character has a storyline. Learn more about them through fights with variable parameters.
Survival: Fight relentlessly against stronger and stronger opponents while regaining a little health between each fight.
Duelling: Unlockable game mode. This is a classic arcade mode, except that each strike by you or your opponent is a direct knockout.
Turbo: Unlockable game mode. Again an arcade mode, but the speed of the characters is increased
Master: Unlockable game mode. The last variation of the arcade mode that pits you against the entire roster of the game, but at a much higher difficulty level.
The title is already available on Steam and has received a 9/10 rating with over 600 positive reviews from players. The Street Fighter II inspiration, the fighting dynamics and the edgy soundtrack make Verdict Guilty a must-have 90's style fighting game.
PixelHeart will release this UFO during the year 2023 in a dematerialized version only. Already available on the Nintendo Eshop since February 16th and on the PlayStation Store since March 15th, Verdict Guilty will open its pre-orders on the Microsoft Store on April 28th for a release on May 17th 2023.
Here are the links to buy the game on the different stores:
Nintendo Eshop:
Link 🇺🇸 👉 https://bit.ly/3WQx0uZ
Link 🇫🇷 👉 https://bit.ly/3Rzvexs
Link 🇬🇧 👉 https://bit.ly/3l1aFxs
Link 🇯🇵 👉 https://bit.ly/3LWlWef
PS Store:
Link 🇺🇸 👉 https://bit.ly/3JvYzFu
Link 🇫🇷 👉 https://bit.ly/40nwpmF
Link 🇬🇧 👉 https://bit.ly/3lrXA0Z
Link 🇯🇵 👉 https://bit.ly/3nb50Ga
Microsoft Store: May 17th 2023
Pre-order price 🇺🇸 👉 https://bit.ly/3LJAX18
Pre-order price 🇫🇷 👉 https://bit.ly/42i98UB
Pre-order price 🇬🇧 👉 https://bit.ly/3HQPkPQ
Pre-order price 🇯🇵 👉 https://bit.ly/3HSOO3X
Last game patch 1.02 (August 24th 2023): Fixed Ortho range, screen crop removed.
March 2023: The special attack for player 2 and the ammo counter for player 1 are working.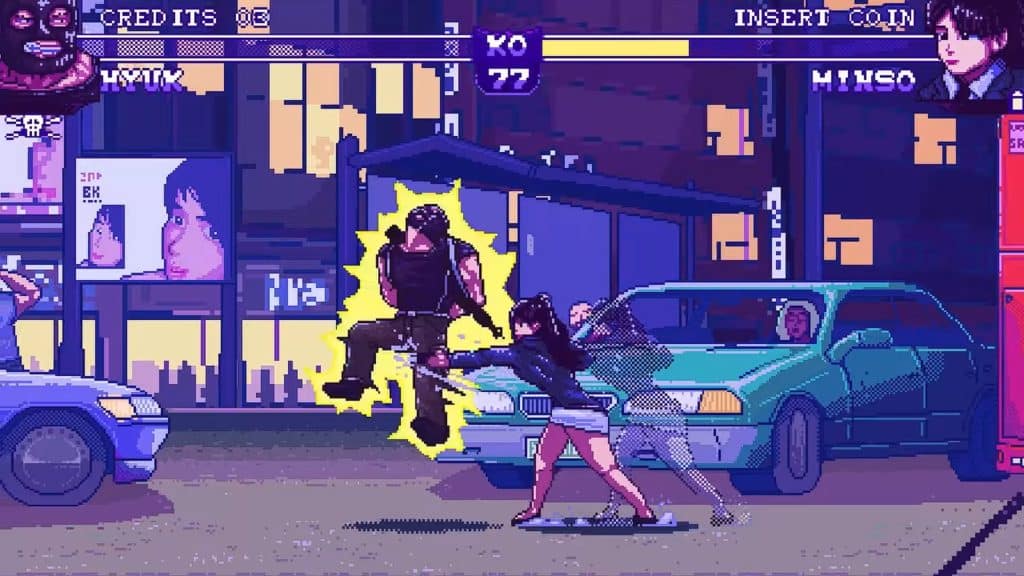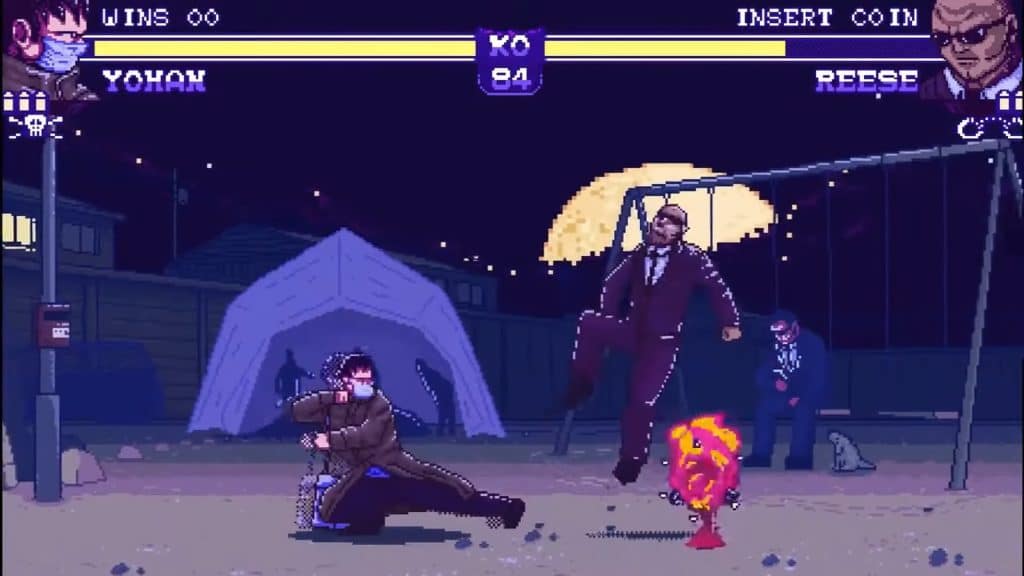 ---
© RETRO ARMY LIMITED, Verdict GuiltyTM. – © 2023 PIXELHEART Corporation. All rights reserved.