---
Here comes a new challenger!
Pocket Bravery and it's fighters
Our association with the Brazilian-American video game development studio Statera Studio is taking shape and becoming more and more concrete. We previously talked about their flagship title, Pocket Bravery, a 2D fighting game as we like them in the SD pixel art style.
Three new characters have just been added to the Beta version's roster: Daisuke, Kimberly and MingMei. The more the merrier!
But that's not all! Here comes a surprise guest
It is with honor that we announce the arrival in the fray of one of the characters of one of our licenses: Sho Kamui!
This emblematic character from the universe of Breaker's, a fighting game from VISCO NEO GEO from the 90's under PixelHeart license since 2020, is inviting himself to the party and will be playable, of course. A renowned karateka, advocating the defense of the weak by those who know how to defend themselves, Sho is always looking for powerful opponents to test his skills.With his fiery kicks, energy balls and machine-gun-like punching patterns, our hero clearly belongs among the fighters of Pocket Bravery.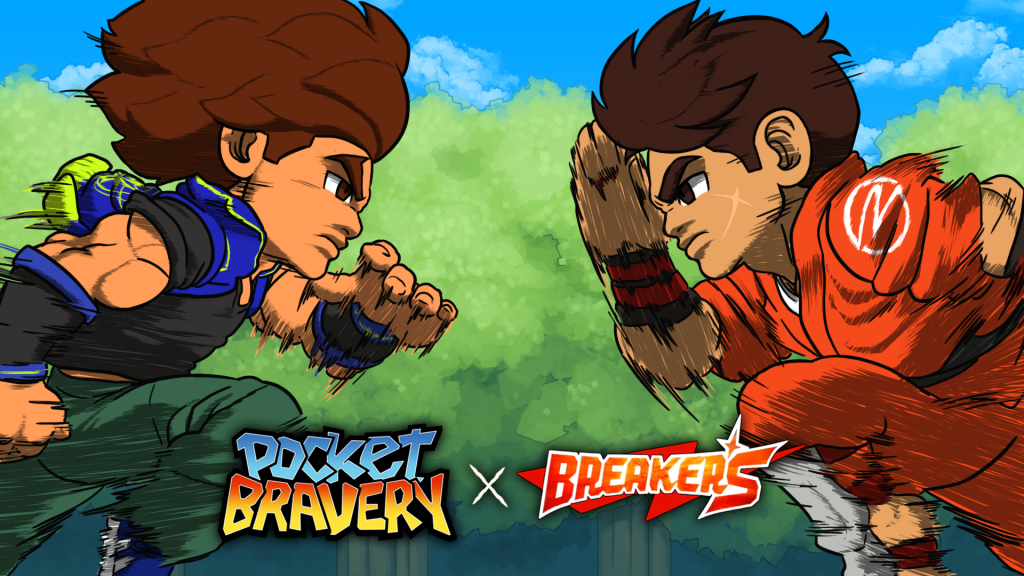 What does the future hold for Sho?
Will Sho Kamui become the new champion? Will he find a rival as strong as Lee Dao-Long? Will he be your favorite character? So many questions whose answers will have to wait until 2023 😉 .
For now, we remind you that you can add Pocket Bravery to your wishlist on the Steam platform in order to not miss anything about the game's news and availability.
See you soon!