---
Missed them? They're back!
The first session of PixelHeart game pins was a great success, so we have prepared a second one for you!
Like its big sister, the second set of badges will feature 20 different designs (10 common, 6 uncommon and 4 rare).
To get a badge, it's very simple, you just have to place an order on our website for a minimum amount of 30€. And bingo! A random badge will slip into the package 🙂
If you manage to collect all 20 models, you can get a secret glow in the dark limited to few copies by sending us a nice picture of your collection on our social networks.
You can exchange your doubles on the dedicated Facebook group
Will you be able to catch them all 😉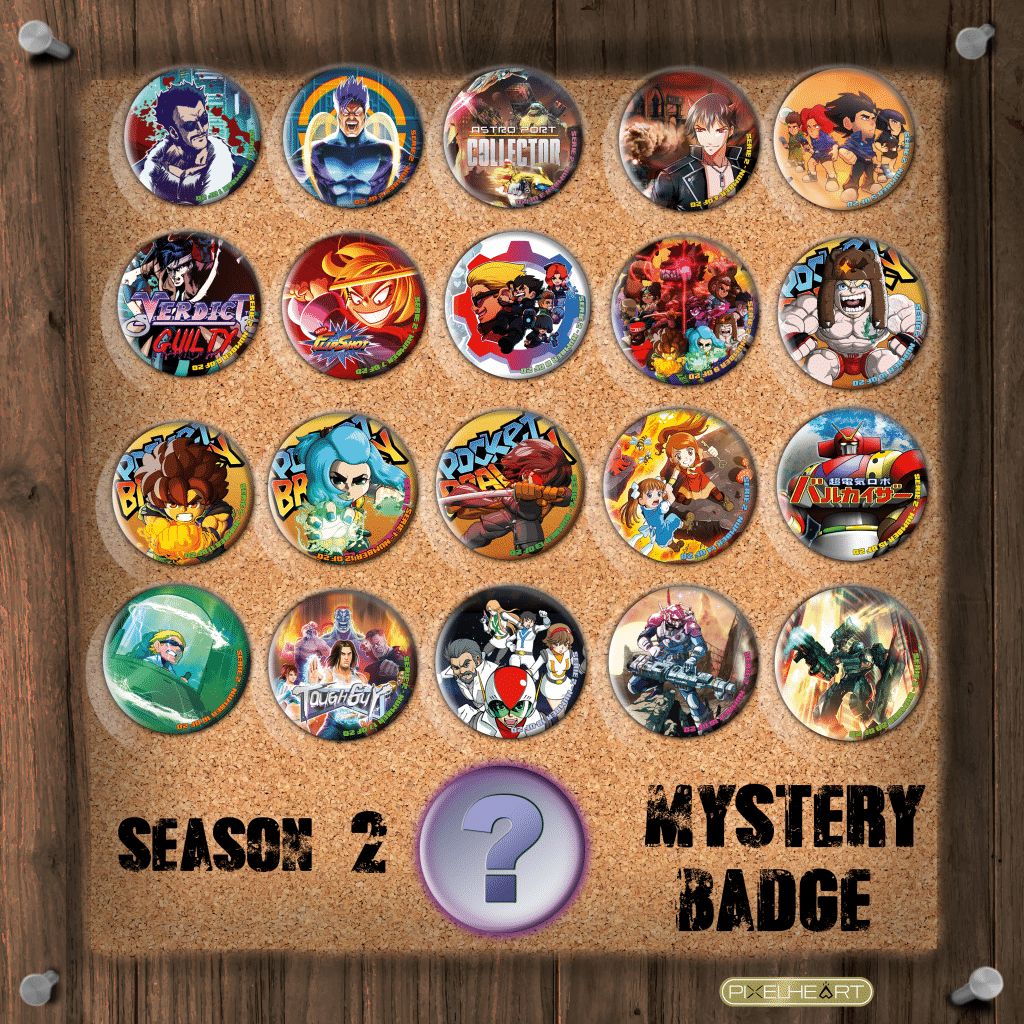 © 2023 PIXELHEART Corporation. All rights reserved.