---
Andro Dunos 2 and the MVS tribute
The Neo-Geo MVS
It's been more than 30 years since SNK gave us the memorable Neo-Geo MVS. Originally, it was about arcade games, but the system was then developed with the arrival of the AES so that Neo-Geo fans could play these same titles in their living room. Purists will tell you about the endless hours they spent on fighting games, such as Fatal Fury or Samurai Shodown, which had nothing to envy to their competitors from Capcom.
The most important video game genres
Fighting games were not the only genre available, there were of course the famous Shoot'em Up.
A lot of titles have marked the gamers, but the Andro Dunos series holds a special place in their hearts. Its fluidity, its various environments, its weapon mode and its emblematic bosses make it a must-have Shmup.
PixelHeart has decided to pay tribute to this video game monument by giving it a second youth.
Andro Dunos 2, the continuity of a legendary license
Whether you are a Playstation, Nintendo or Sega Dreamcast team, you will be able to enjoy the various versions of the game Andro Dunos 2 which will all be available at the end of the year 2022.
Its Metascore of 78 including 2 scores of 90 for Forbes and Nintendo Life, should give you a crazy desire to try this galactic shmup!
From the standard game to the limited numbered version, including the Space Song versions for Dreamcast PAL/JAP/US, there will be something for all retro gaming fans.
The standard Nintendo Switch version with its limited PixelHeart cover was a victim of its own success and went out of stock very soon after it was posted on our site.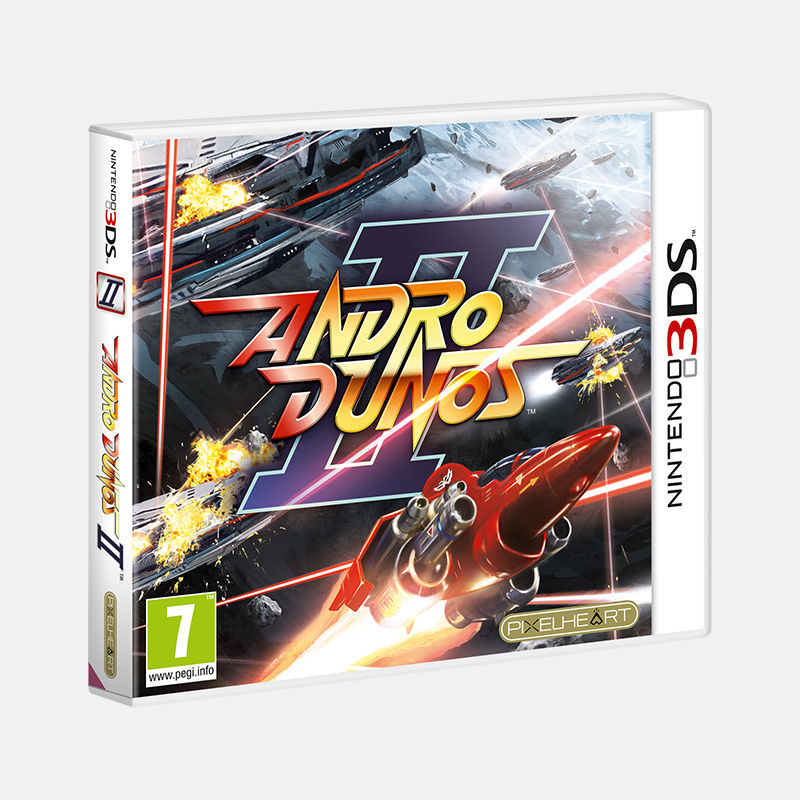 Andro Dunos 2 pays tribute to the Neo Geo MVS
On top of all that, we're bowing to the MVS with the Legacy Edition. This limited numbered box set includes: the game for Playstation 4 or Nintendo Switch as well as the original soundtrack of the game composed by Allister Brimble (Rollercoaster Tycoon, Driver, Worms), placed in an authentic empty MVS cartridge, wrapped in red bubble wrap as it was in the old days; a new mini marquee, the arcade banner, a poster art sheet and the instructions of the game on A4 format.
A quality product that we hope you will like and that will make you rediscover your arcade passion.
Your feedback and impressions are welcome.
See you soon for new adventures!