---
In this month of October, PixelHeart put on the colors of Halloween!
For the event, we have some surprises in store for you. Traditionally, we give out candy or spells. Except that at PixelHeart, you will find candies and video games! For each order placed on our website (for a minimum purchase amount of 30€), our little devils from the shipping department will slip a bag of candies among the items. But like any self-respecting imp, you are not safe from a facetiousness.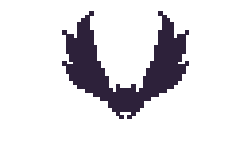 A flyer in a language we don't understand has found its way into our shipments. Can you decode it? If so, let us know!
A mysterious countdown will be launched during the first week of October until the end of the month. Will you be able to figure out what the Pumpkin King has planned for you? 🙀
Don't forget to follow us on social media! Tag us on your Halloween posts: cosplays, decoration, creepy pasta, your favorite horror games!